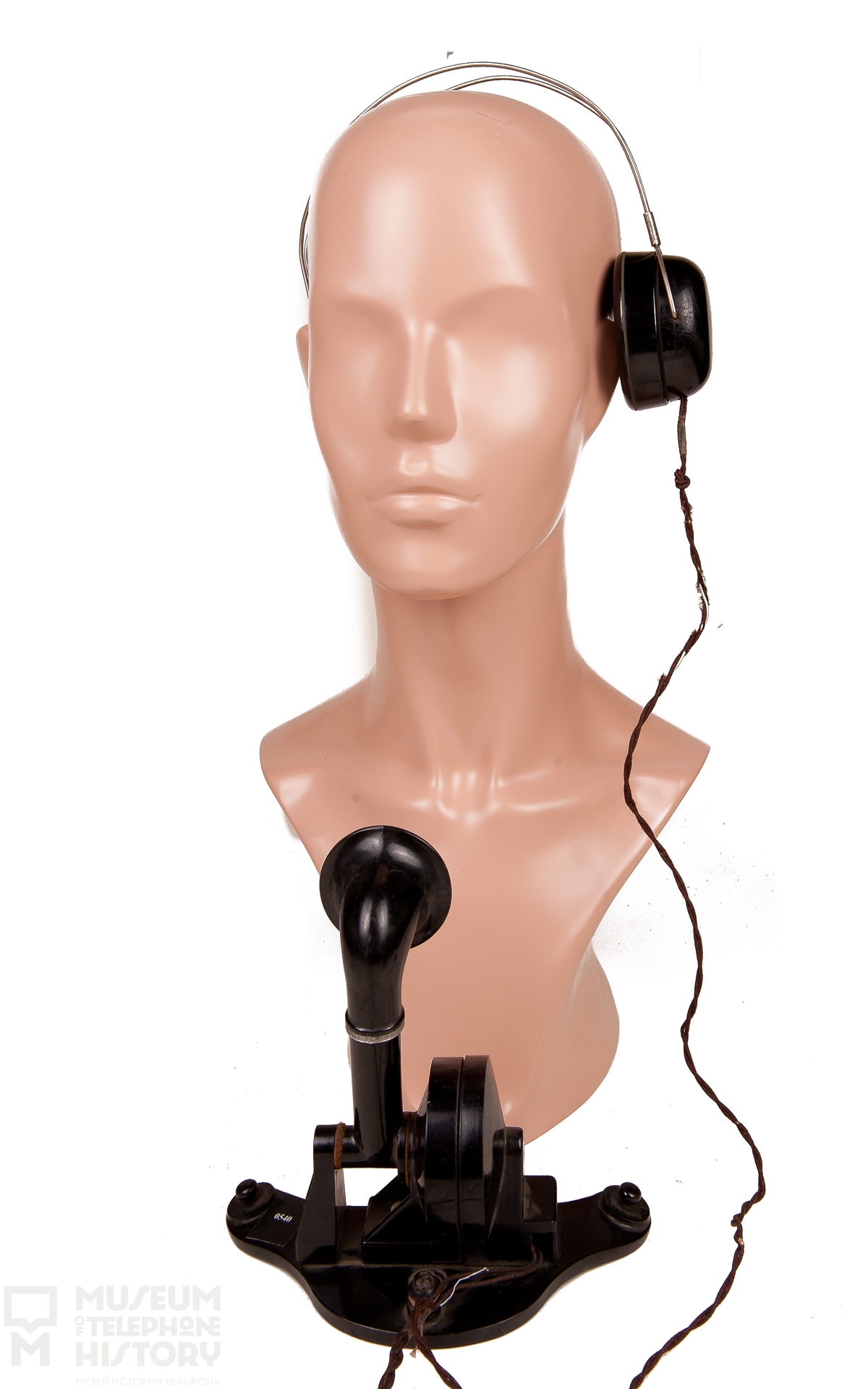 Telephone operator accessory.

Manufacturer unknown
The country is unknown, 1953 y.
Telephone operator accessory. 1950s. Telephone Operator Accessory 1950-1960 The first telephone ladies were educated, patient and polite. They were also quite young - from 18 to 25 years old and they were unmarried (so that 'excess thoughts and cares didn't lead to mistakes while at work'). Even the physical characteristics of the telephonist were strictly regulated: for example, they were tall for those times (from 165 cm) with a body length in the sitting position (with the hands raised up) of not less than 128 cm. It is interesting that calls to the telephonist were carried out using a telephone device on which there were neither discs nor buttons. Technologically speaking it looked as follows: the user turned the handle of the inductor which set a small generator into action, resulting in 60 volts between the wires of the telephone line to the switchboard. Thus, on the telephonist's switchboard, a blinker (calling valve) opened automatically. The caller had to say something like: 'Murray Hill, 4-98'. This meant that the girl needed to thrust the plug on other end of a cord into the nighty eighth slot of the fourth row on the panel to which devices of the Murray Hill area were connected. The girl connected subscribers directly or re-directed them to an adjacent switch operator, who served the area hosting the demanded number. In those days the telephonist's profession was considered to be one of very high responsibility. In order to obtain the position, it was necessary to pass a special selection process and to sign confidentiality contracts to ensure nondisclosure of secret or personal conversations. In addition, there was one more condition: telephonists were only allowed to marry fellow operators. The reason for this stipulation was to limit 'information leakage'. Having completed the conversation, the original 'caller' had to once again turn the inductor handle, this time triggering a release valve on the switchboard. It would open, thus signaling to the telephonist that the conversation had ended and had to be disconnected.