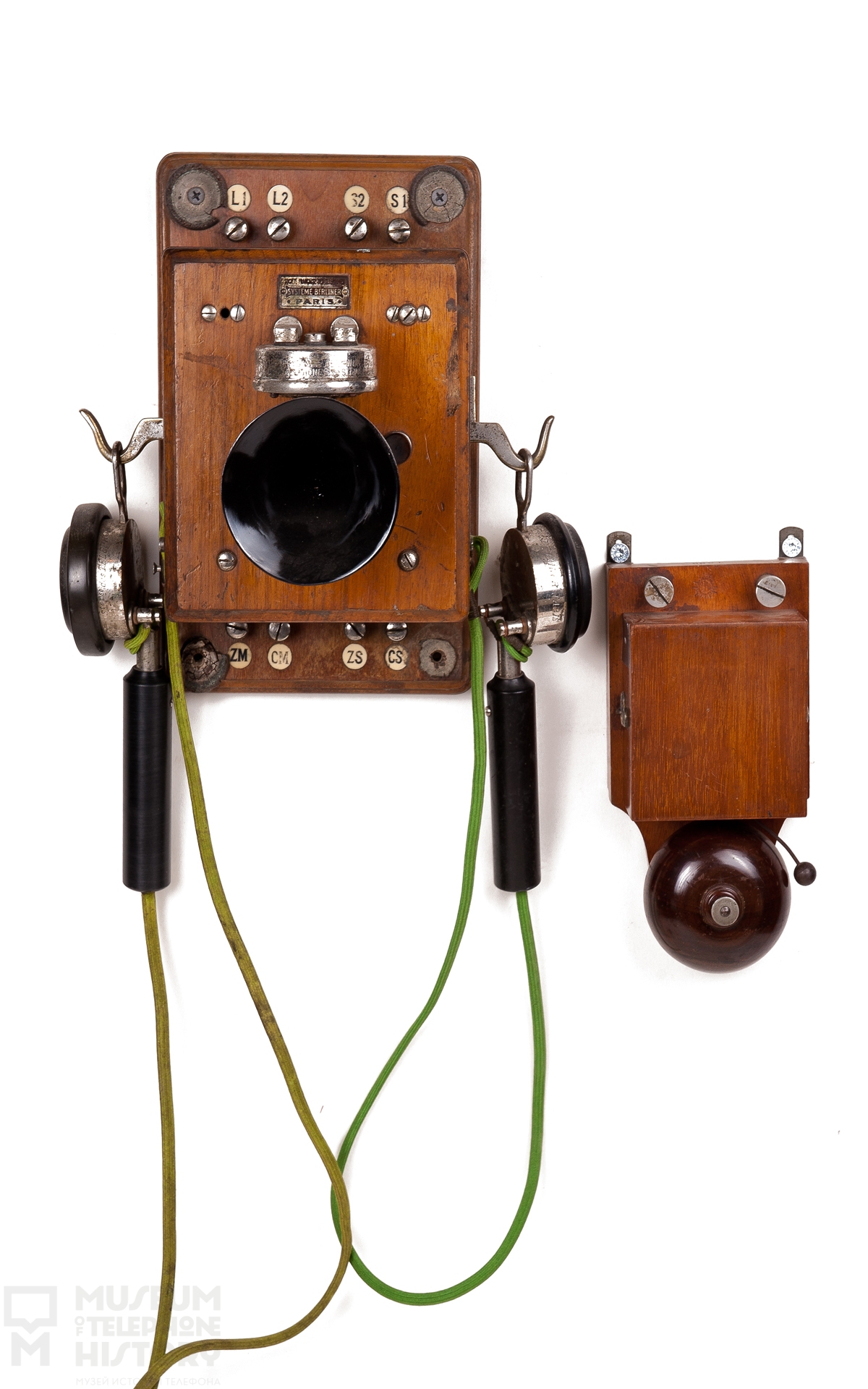 Wall Mounted Telephone Apparatus

Societe des Telephones Syst Berliner.
France, 1888 y.
Wall Mounted Telephone "Societe des Telephones, System Berliner." France, 1888 German phone, produced under license in France. Local battery system. Four terminals in the upper section (L1-L2, rings S1-S2) with four terminals connected to the 2nd battery (micro-zinc ZM, CM micro carbon, zinc ring ZS, CS carbon rings). Was not integrated for use in France.