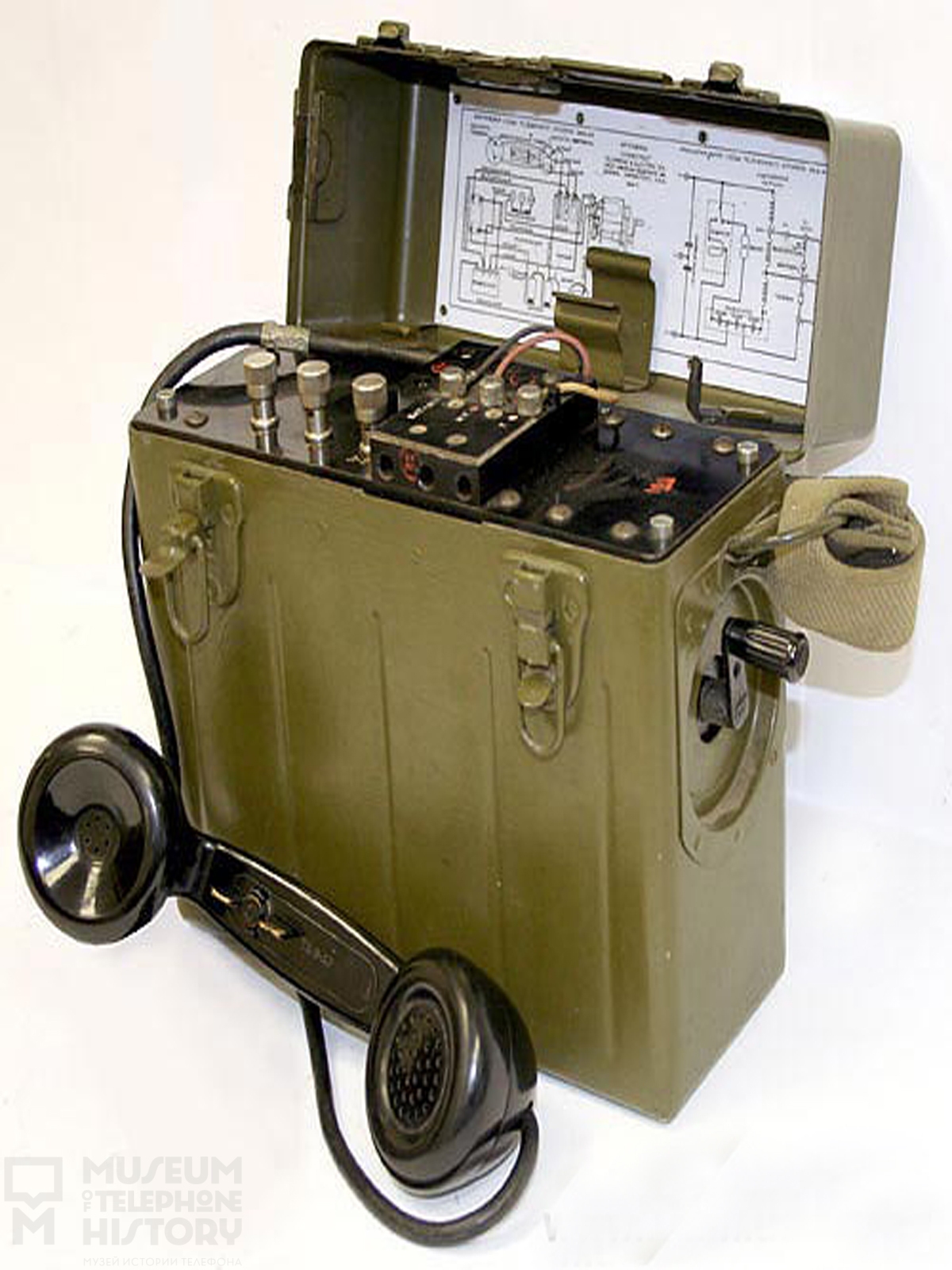 Portable Field Telephone.

Connecticut Telephone & Electric Div
USA, 1944 y.
Portable Field Telephone. Military field telephone (model IAA-44) in a metal casing with magneto calling. To power this telephone, two dry batteries were used. Had terminals for connecting an external battery. Supplied to the U.S.S.R. through the Amtorg Trading Corporation (a New York based Soviet organization). Amtorg was a joint stock company established in the State of New York (U.S.A.) in 1924. It acted as an intermediary in export-import operations between Soviet foreign trade organizations and U.S. companies. This phone was used for telephone communications between divisions and higher ranks. The unit provided a range of up to 25 km (using PTF-7x2 wire) and up to 250 km through a constant 3mm air circuit. Connecticut Telephone & Electric Division, USA, 1944.