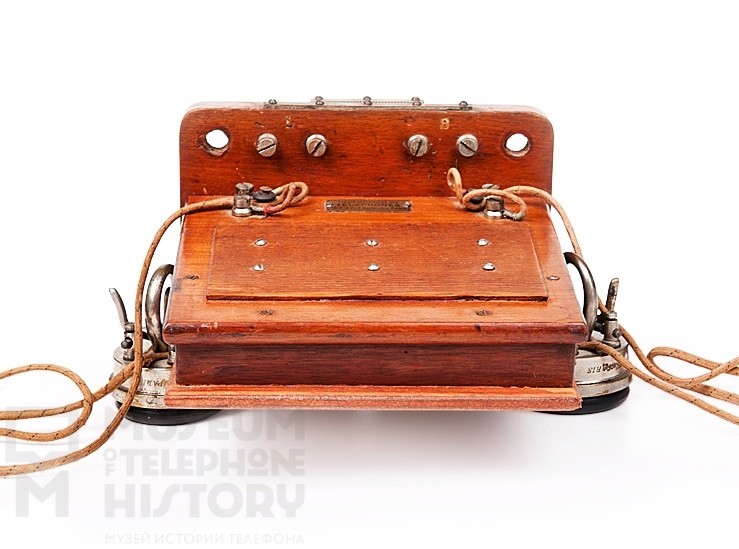 Ader system telephone device.

Societe Industrielle des Telephones
France, 1878 y.
Ader system telephone device. At every station there was a transmitter with a local battery, two receivers and a bell. This system was mostly used in France. A progressive feature of this device was the use of a resonance board with coal rods underneath instead of the traditional carbon microphone. Rather than direct sounds into a small earpiece as in the traditional cone-shaped receiver, this design enabled sounds to be picked up from a larger surface area (although the quality and volume were lower). Due to these disadvantages, the Ader phone system was eventually replaced by the conventional powder microphone.